ALL IN ONE - CEILING DUCTED
Heat Pump + ERV
Ceiling ducted can be discreetly installed above a ceiling and is ideal for single or multi-room applications. With up to 0.6″ external static pressure, this unit can be used where ducting is required. Use with any interior grille and louver to provide additional design flexibility. A bathroom exhaust can connect to the dedicated stale air exhaust. Using the unique 2 stage heat recovery (passive ERV + active refrigerant cycle) the system can outperform most ventilation systems on the market.
Available in:
208v/240 heat pump + 2.0kW heater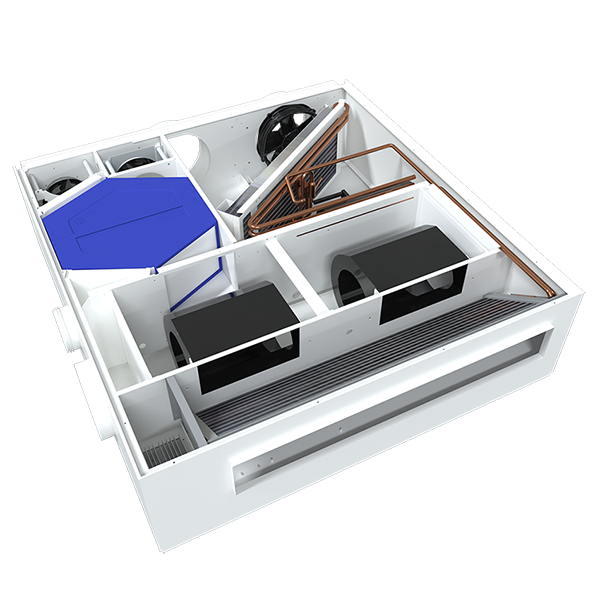 How does it work?
The all in one compact design fits the entire heating, cooling and ventilation package into one convenient box.
Using 2 ducts for the condenser air (in/out) also allows for fresh air intake and stale air exhaust in the same ductwork. There is no need for refrigerant piping or separate ventilation ductwork. The stale air mixes with the outside air before it goes through the condenser coil for a second stage energy recovery after it passes through the ERV core.
Yellow - Fresh Outside Air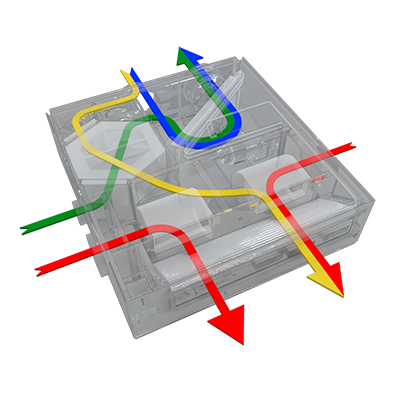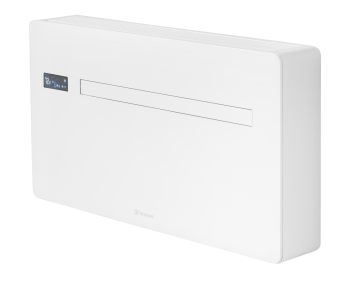 2.0 12HP
Innova 2.0 units are slim and sleek. These units can be mounted high or low with a factory-supplied bracket, making installation quick and simple. The onboard touch controller with built in wi-fi simplifies use and installation.
Available in:
115v heat pump
208/240v heat pump
208v/240 heat pump + 2.0kW heater
What's Inside?
The all in one compact design fits the entire package into one convenient box.
Upper Section:
Evaporator Fan
Evaporator Coil
Optional Electric Heater
Air Directional Vanes
Lower Section:
Compressor
Condenser Fan
Condenser Coil
Drain Pan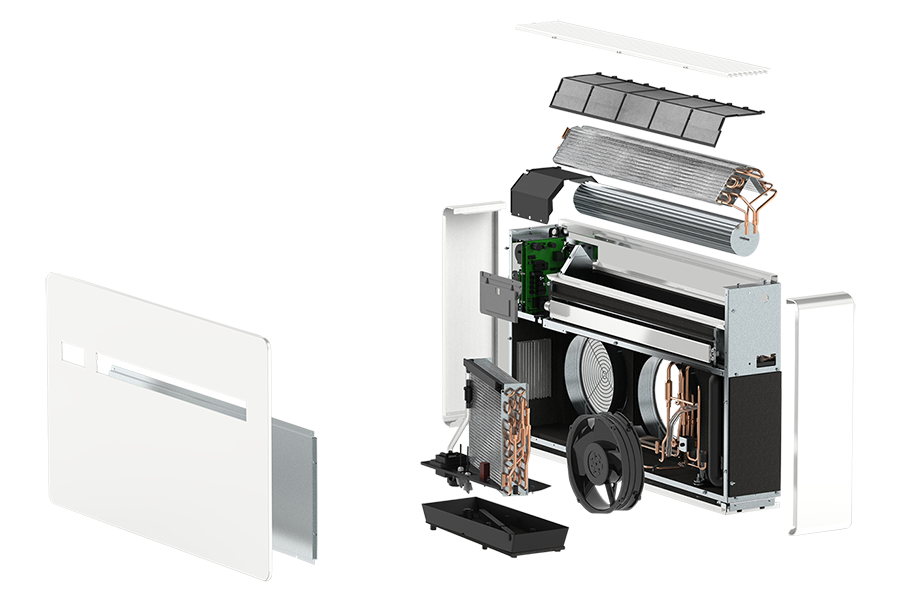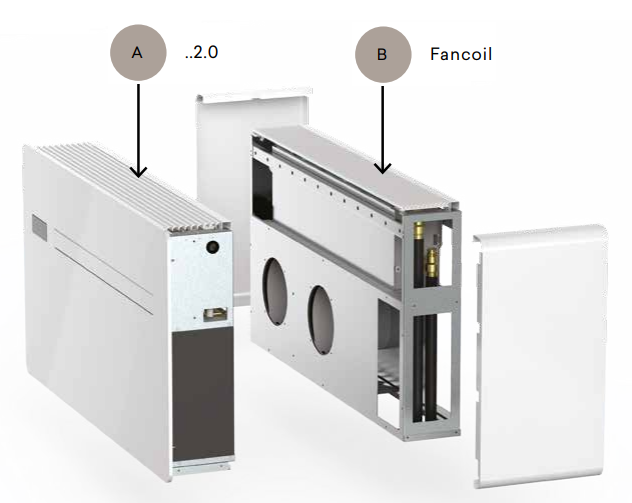 2.0 + FCU
Both an air conditioner/heat pump for summer and winter operation plus a fancoil for heating with plant hot water are integrated in a single body. It is thus possible to replace a classic radiator and have both summer and winter comfort. The installation of ..2.0 + FCU is easy: just two 162 mm holes in the wall and simple connections to the pre-existing water heating pipes . In winter, heating is guaranteed by the heat pump operation; when the outside temperatures drop, ..2.0 + FCU automatically integrates the heat pump operation with the use of the fancoil, thus ensuring the maintenance of the set internal temperature. Furthermore, in the presence of particularly cold external temperatures, the heating function can be programmed with only the use of system hot water.
..2.0 + FCU 12 HP DC Inverter
Water flow: 364 L/h (1.6 gpm)
Water pressure drop: 10 KPa
Heating capacity: (70 °C) 1.9 kW
2.0 Vertical
The vertical version of ..2.0 has a width of just 500 mm but retains all the features of the standard horizontal model. It is the ideal solution for environments where architecture and spaces do not allow the installation of horizontal solutions.
Available in:
115v heat pump
208/240v heat pump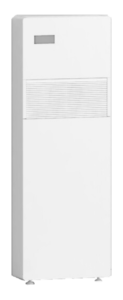 Ready to buy?
Contact us to start your order.